Everyone likes new and shiny!  State Certified has "New In The Box" ANSUL portable ABC fire extinguishers in 2.5, 5, 10 and 20 pound weights on our trucks.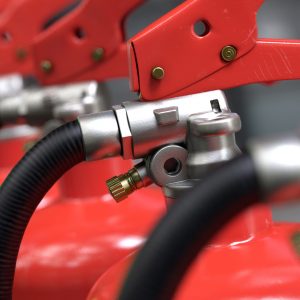 We sell new and shiny to:
 Homeowners for your safety and piece of mind
 Business Owners for their safety, piece of mind and to stay compliant 
 Replace Damaged Fire Extinguishers 
 Replace Fire Extinguishers that fail Inspection, Maintenance or Recertification
Whether you choose State Certified for your Portable Fire Extinguisher needs or another company, we all win.  Keeping you safe at home or safe and compliant at your business, is yours and every Fire Equipment Service Companies top priority.  State Certified, serving what and who matters.  YOU!!!